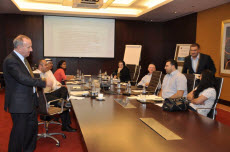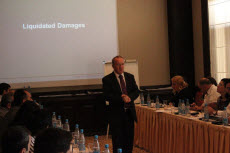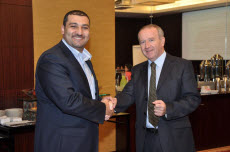 COURSE OVERVIEW
The Legal Due Diligence workshop is for practicing lawyers and deals with all aspects of the legal preparation for mergers and Acquisitions.
Participants will gain knowledge and understanding of the essential areas to be covered when carrying out due diligence: both from the Acquiring and the Target company.
The seminar includes essential areas of information which must be obtained or disclosed as well as dealing with the most efficient methods of dealing with these disclosures. Remedies, safeguards, protection of the client for both sides in the transaction, will be included to cover all due diligence aspects of M & A including cross-border transactions.
The seminar actively involves the participants in exercises and discussions, to ensure they gain a solid working understanding of the principles and practices of thorough due diligence projects, protecting their clients and achieving the aims of the transaction.
The seminar will be delivered by an experienced lawyer/linguist used to the multicultural, international flavour of modern business. The practical methods of dealing with due diligence will be covered and practiced in exercises during numerous breakout sessions.
BENEFITS OF ATTENDING
The course will help delegates improve their due diligence skills and their understanding of what is required from them when carrying out this type of activity.
Program includes:
The basics of Due Diligence
Planning ahead to structure the work
The matters to be covered by the Due Diligence
Due Diligence from the Acquirer's side
Due Diligence from the Target's side
Remedies and solutions for non-disclosure or uncertainty
Using warranties, guarantees, indemnities, undertakings, covenants, representations and Conditions
Damages, liquidated damages and penalty clauses
Penalties and remedies for breach and infringement after the deal
Clauses excluding liability
Participants will learn how to:
Recognise the essential areas of information needed to be covered
Avoid basic errors which invalidate contracts or cause confusion later
Understand the importance and characteristics of thorough due diligence
Be able to comment effectively and sensibly on other lawyers' requests and replies
Approach the due diligence exercise with increased confidence
Use clear specific words and phrases to set out requirements
Write clearer, fuller, more structured due diligence reports
Network and interact with speakers and attendees to share experiences and learn about opportunities
WHO SHOULD ATTEND
Legal directors and corporate counsel;
Practicing lawyers;
Legal practitioners advising international trading companies;
Business Development Managers
Business people involved in international trade.
INSTRUCTORS
Richard Brady qualified British lawyer and legal english language teacher.
Our team of Seminar presenters and speakers for the Banking law and lending procedures seminar are all highly qualified lawyers who are also teachers and trainers of legal English and other legal skills. They all have extensive international teaching experience which is strengthened by their own years in legal practice:
A Certificate of Achievement will be issued at the end of the seminar.
HOW TO REGISTER
Email: info@british-legal-centre.com
Telephone: (Skype) +44 208 144 6440